Spring Break in South Africa
Spring Break in South Africa is becoming one of the biggest, hippest, wettest and wildest "landlocked beach" parties of the year as the warm, summer months are welcomed back to South Africa.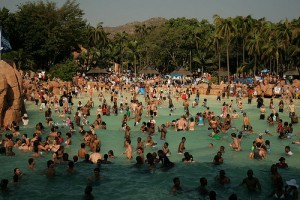 This annual event that falls on the last weekend of September has become one of the most popular parties in South Africa with over 35,000 Spring Breakers.
This Spring Break event south of the equator kick-starts the South African springtime in with 4 days of partying to banging beats from SA's top DJ's, in the balmy South African sun.
Springbreak 2012 Goes National
https://www.facebook.com/springbreakSA?ref=tn_tnmn
Stimorol Spring Break 2011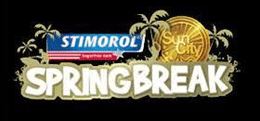 The Spring Break 2011 event was sponsored by Stimorol at the Valley of the Waves Waterpark at the Sun City Hotel and Casino in the North West Province in South Africa.
If you get lost, the GPS coordinates are E 27° 5' 58.8012", S 25° 20' 54.9666".